Contact us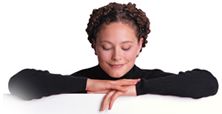 Pursuant to art. 13 of Legislative Decree 196/03 and following the entry into force of EU Regulation no. 679/2016 in accordance with the provisions of art. 13 of the aforementioned European Regulation, we wish to inform you that the personal data you voluntarily provided through this site or via e-mail are processed by our Company and, therefore, we provide you with the following information:
Owner of the data handling:
Alfredo Laconi - Gemini Immobiliare
Porto S. Paolo (OT) in Viale Don L. Sturzo, 32
Tel: 0789/40317
e-mail: geminiimm@tiscali.it

The Agency Gemini Immobiliare provide the following information so that you can give your specific, unequivocal, informed, free and conscious consent to Data Processing, which may be carried out also by using IT and/or electronic means.
1) Source of Data.
The data required to perform the Parties' contractual relationship and any other data otherwise acquired as part of this activity, are collected by the Agency directly from you and/or via third parties, or are obtained by consulting external, public or private data banks.
2) Availability of the Privacy Notice.
The Agency makes this Privacy Notice available for consultation: a) when establishing its first contact and in any case whenever it collects personal data from its Customers; b) whenever this is expressly requested to the Controller; c) through online consultation, via access to the home page of the website geminiimmobiliare.com
3) Purposes of Data processing.
For business reasons, connected or instrumental to its activity, the Agency processes your personal data for the following purposes:
a) purposes established specifically by anti-money laundering laws (Legislative Decree 231/2007, as amended and supplemented by Legislative Decree 90/2017) and, in any case, for purposes related to obligations laid down by laws, regulations and European law as well as by measures issued by Authorities authorised to do so by law or by supervisory and/or control bodies;
b) contractual purposes, connected and instrumental to the establishment and management of relationships with its customers, such as the acquisition of preliminary information for the possible conclusion of a contract;
c) measurement of customer satisfaction with regard to the quality of the Agency's services, carried out either directly by the Agency or via expert companies through personal or phone interviews, interactive questionnaires, market surveys;
d) promotion of Agency's services via the sending of advertising material, phone contacts and any other electronic communication (sending of e-mails, text messages, MMS, publications on social networks);
e) communication and/or transfer of data to third parties for the promotion and/or sale of products and services, whether by traditional and/or automated means.
With reference to the purposes referred to in points c), d) and e), please be informed that you may withdraw your consent at any time at the conditions specified in this privacy notice.
4) Nature and legal basis of Data supply.
Your supply of data may be required or optional, and your refusal to supply data may have consequences.
In this respect, please note what follows:
a) the processing of your Data for the purposes referred to in letters a) and b) of point 3 is required since it is demanded by law or is otherwise necessary to perform contractual obligations (Art. 6(1) b) and c) of the EU Regulation). Therefore, your potential refusal to consent to data processing for the purposes indicated in letter b) of point 3) will prevent the Agency from performing its appointment or concluding the contract you are a party to;
b) your refusal to consent to Data processing for the purposes set out in letters c), d), e) of point 3 is, instead, optional, will not have any detrimental consequence and may be withdrawn at any time, with regard solely to the purposes related to the sending of advertising material, the measurement of customer satisfaction with regard to the quality of services, market surveys or commercial communications via phone calls or any other electronic communication (sending of e-mails, text messages, MMS, WhatsApp messages, publications on web sites, social networks, etc.), carried out either directly by the Agency or via expert companies through personal or phone interviews, interactive questionnaires.
5) Special Data.
Art. 9 of the Regulation defines given special categories of Data, indicating them as all those data revealing racial or ethnic origin, political opinions, religious or philosophical beliefs, or trade union membership, and genetic data, biometric data, data concerning health or data concerning a natural person's sex life or sexual orientation. The Agency may acquire such data in relation to specific operations required by you. In this case, you will be asked to specifically consent to the processing of such sensitive data and the Agency may use them only to the extent necessary to perform the services and operations requested.
6) Data storage.
Data will be kept for the time required to manage the contractual relationship and to fulfil statutory obligations, with special regard to Anti-money laundering laws. Data are always processed in accordance with the principle of data minimisation (art. 5 (1) c) of the EU Regulation), whereby all personal Data and processing operations must be relevant and limited to what is necessary in relation to the purposes for which they are processed, so as to ensure their adequate security and confidentiality and also prevent any unauthorised access to and use of personal data and of the equipment used for data processing as well as to ensure their lawful and proper processing.
7) Storage period.
Pursuant to Art. 13 (2) a) of the Regulation, please find below some information on the Data storage period according to the different purposes of data processing:
• with reference to letters a) and b) of point 3 above, Data are stored for the period required to manage the contract and to fulfil statutory obligations;
• with reference to letters c), d), e) of point 3 above, the storage period is 10 years.
8) Method of Data processing.
With regard to the purposes set out in point 3 above, personal Data may also be processed by a "Processor", i.e. a natural or legal person, external to the Agency, which may be given specific and defined duties for the management and control of data processing, and by one or more "Persons authorised to process personal data", who will materially process or use Data according to the instructions given by the Controller or the Processor (if these persons are not expressly indicated in this notice, they are to be deemed as not yet designated, and not necessarily to be designated if data processing is occasional, and their data will be provided in case of their designation).
For the purposes set out above, Data may be processed by manual, IT and/or otherwise automated means according to logics that are strictly related to the purposes of data processing and, in any case, in such a way as to ensure their security and confidentiality, even where they are processed through remote communication tools.
9) Transfer of Data abroad.
Data may be transferred to EU countries and to third party Countries (i.e. extra-EU countries) solely for the purposes set out in letters a) and b) of point 3. In this case, our intention to transfer your personal data must be previously notified to and authorised by yourself, provided a level of protection that is adequate to the European one is ensured.
10) Data communication.
By reason of our relationship and in order to facilitate and allow for conclusion of the deal, your Data may be communicated to: i) external collaborators; ii) other brokers (including companies) identified by the Controller for the purpose of collaborating in the performance of the appointment assigned by the Data Subject; iii) banks and other parties in the banking sector; iv) counterparties and their technicians and advisors; v) notaries for the purpose of drawing up notarial deeds and/or related activities connected with the appointment assigned to the Controller; vi) companies and/or professionals offering technical/cadastral/building/town-planning/legal and tax services; vii) insurance companies for the purpose of stipulating insurance policies relating to the appointment assigned to the Controller; viii) websites for real estate advertising purposes; ix) arbitration boards and, in general, all those public and private bodies to which such communication is necessary in order to duly attain the purposes indicated in point 3); x) Supervisory/Control Bodies and other Authorities, for purposes related to obligations laid down by law (anti-usury and anti-money laundering laws) and/or regulations, as well as by measures issued by the same Authorities.
All subjects falling within the categories to which your Data may be communicated, will use these Data as "controllers" within the meaning of the law or pursuant to specific consent, in full autonomy, without any connection with the Agency's original processing operations, or as "external processors". To learn at any time about the subjects to whom your Data are communicated, you can ask for their updated list by writing to the Data Controller at the Agencys's offices.
Lastly, your Data will be disclosed also to all the Agency's employees and collaborators, designated as processors and/or persons authorised to process personal data, for the performance of their duties and tasks.
The Data processed by the Agency will not be disseminated.
11) Rights of the data subject.
Within the limits and at the conditions set out in Art.s 15 - 23 of the Regulation, the Agency ensures and acknowledges your exercise of the following rights:
• the right to access your personal data kept in paper and/or electronic records;
• the right to obtain the rectification, updating and erasure of data, if incomplete or erroneous, and to object to their processing on legitimate and specific grounds;
• the right to obtain without undue delay the rectification of inaccurate personal data. Taking into account the purposes of the processing, you shall have the right to have incomplete personal data completed, including by means of providing a supplementary statement;
• the right to obtain the erasure of personal data concerning you without undue delay where one of the grounds specified in Art. 17(1) of the Regulation applies;
• the right to obtain restriction of processing where one of the conditions specified in Art. 18(1) of the Regulation applies;
• the right to data portability to the extent and at the conditions set out in Art. 20 of the Regulation.
You may also withdraw your consent at any time, without this affecting the lawfulness of processing based on consent before its withdrawal, and object at any time to data processing for marketing purposes (right to object).
You are entitled to receive information on action taken on the aforesaid requests or on the effects arising from exercise of any of the aforesaid rights, without undue delay and, in any event, within one month of receipt of the request; that period may be extended by two further months, if necessary; you also have the right to to lodge a complaint with a supervisory authority and to seek a judicial remedy.
Except where Data processing infringes the general principles laid down by the Regulation, the exercise of these rights must be relevant and reasoned and cannot imply withdrawal of consent or the request to erase Data supplied by yourself to conclude and execute the contract under point 3 a) and b), to the extent and as long as such Data are necessary for this purpose.
The rights in question may be exercised, also through a representative of the data subject, by sending a request to the Controller at the following addresses:
Viale don L. Sturzo, 32, zip code 07020, Town Loiri Porto San Paolo, Italy, tel. +39-0789/40317, mobile +39- 333/7591458, email address:geminiimmobiliare.com, PEC (certified email address): laconi.alfredo@pec.it.
In exercising your rights, you may grant a written power of attorney or proxy to natural persons, entities, associations or bodies; you may also be advised by a trusted person. To ensure the effective exercise of your rights, the Agency will take appropriate measures aimed at facilitating access to your Data, simplifying procedures and reducing the time needed to answer your request.
Lastly, please note that you may lodge a complaint with the supervisory authority or the Personal Data Authority by:
a) registered letter with return receipt, sent to Garante per la protezione dei dati personali [Personal Data Authority], Piazza di Monte Citorio n. 121 00186 Rome;
b) e-mail to: garante@gpdp.it, or protocollo@pec.gpdp.it;
c) fax, to fax number: 06/69677.3785.
Full information on the complaints that can be lodged by you is available on the Authority's website at www.garanteprivacy.it.
Cookie Policy
This information has the specific purpose of illustrating the types, methods of use as well as providing indications about the actions to refuse or eliminate the cookies present on your devices, if desired. By browsing this site you are consenting to the use of cookies in accordance with the provisions of the Guarantor for the protection of personal data in provision 229 of 8 May 2014. If you do not consent to the use of cookies you must set your browser appropriately or do not access any page of this site. If you decide to disable cookies, this could negatively influence the browsing experience on the site.
What are the cookies?
Cookies consist of portions of code (computer files or partial data) sent by a server to the user's Internet browser, said browser automatically stored on the user's computer and automatically sent back to the server at every occurrence or subsequent access to the site. Usually a cookie contains the name of the website from which the cookie originates, the life span of the cookie (i.e. how long it will remain on the user's device) and a value, which is usually a randomly generated unique number. At each subsequent visit, cookies are sent back to the website that originated them (first-party cookies) or to another site that recognizes them (third-party cookies). Cookies are useful because they allow a website to recognize the user's device and have different purposes such as, for example, allowing you to navigate between pages efficiently, remembering your favorite sites and, in general, improving the browsing experience. They also help to ensure that the advertising content displayed online is more targeted to a user and his interests. If the user decides to disable cookies, this could influence and /or limit his browsing experience within the Sites, for example he may not be able to visit certain sections of a Site or he may not receive personalized information when he visits the Sites.
Technical cookies: purposes and purposes of the treatment
The cookies used on this site are intended to perform computer authentication or to monitor and store sessions regarding users who access the site's servers, therefore, since they allow essential functions such as authentication, validation, management of a browsing session and prevention of fraud, some operations could not be performed without the use of cookies, which in such cases are therefore technically necessary, and as such, pursuant to article 122, paragraph 1, of the Privacy Code, do not require the consent of the interested.
Third party cookies
When a user uses our site, some cookies that are not controlled by our site may be stored. This happens, for example, if the user visits a page that contains content such as, for example, images, maps, sounds, specific links to web pages of other domains that reside on servers other than the one on which the requested page is located. As a result, the user will receive cookies from these third party services. On third-party cookies, our site does not control the information provided by the cookie and does not have access to such data, therefore, to withdraw consent, it is necessary to refer to the third-party websites, as shown in the table below, or to the website www.youronlinechoices.com to obtain information on how to delete or manage cookies based on the browser used and to manage preferences on third-party profiling cookies. Third party cookies can be:

Analytical: these are the cookies used to collect and analyze statistical information on accesses / visits to the website. In some cases, associated with other information such as the credentials entered for access to restricted areas (your e-mail address and password), they can be used to profile the user (personal habits, visited sites, downloaded contents, types of interactions carried out, etc.). Widgets: this category includes all those graphic components of a user interface of a program, which has the purpose of facilitating the user in interacting with the program itself (for example, Facebook, Google+, Twitter cookies are widgets). Advertising. this category includes cookies used to provide advertising services within a site. Our site uses or can use third-party cookies: following the list of possible cookies and related privacy policies
| | | |
| --- | --- | --- |
| Type of Cookie | Description of use | Policy Link |
| Like button and third party services of Facebook, Inc. | The "Like" button and Facebook services are necessary for interaction with the Facebook social network and are provided by Facebook, Inc. | Privacy Policy - More information |
| Twitter, Inc. Tweet button and third party services | The "Tweet" button and related services are necessary for interaction with the Twitter social network and are provided by Twitter, Inc. | Privacy Policy - More information |
| Google+ button and third party services of Google Inc. | The "+1" button and Google+ related services are necessary for interaction with the social network Google Plus and are provided by Google, Inc. | Privacy Policy – Opt in |
| Youtube and third party services of Google Inc. | Youtube is a social network dedicated to viewing video content and is managed by Google Inc. with the possibility of integrating content within its pages. | Privacy Policy – Opt in |
| Vimeo of Vimeo, LLC | Vimeo is a social network dedicated to the display of video content and is managed by Vimeo, LLC with the possibility of integrating the contents within its pages. | Privacy Policy |
| Google Fonts service of Google Inc. | Google Fonts is a service that allows you to integrate and display personalized font styles and is managed by Google Inc. | Privacy Policy – Opt in |
| Add This | Add This is a service that allows you to share content on different social platforms. | Privacy Policy |
| Google Maps servizio of Google Inc. | Google Maps is a map visualization service managed by Google Inc. that allows this Application to integrate such contents within its pages. | Privacy Policy |
| PayPal | Paypal is a quick payment service. | Privacy Policy |
| Google Analytics service of Google Inc. | Google Analytics is a service used to statistically analyze accesses or visits to the site | Privacy Policy |
If the user does not wish to receive third-party cookies on his device, he can, through the links below, access the information and consent forms of said third parties and exclude their receipt, or by changing the browser settings, you can accept or refuse cookies or decide to receive a warning message before accepting a cookie from the websites visited.
How to disable cookies by configuring the browser
How to delete cookies by configuring the browser

How to disable third party service cookies
This page is visible through the link at the bottom of all the pages of the Site pursuant to art. 122 second paragraph of Legislative Decree 196/2003 and following the simplified procedures for the information and the acquisition of consent for the use of cookies published in the Official Journal n.126 of June 3, 2014 and its register of measures n. 229 of May 8, 2014.